Multifocal IOL
The asymmetrical light distribution used in Zaraccom multifocal IOLs ensures optimal visual performance at all distances, and the pupil-independent design additionally enables good vision under low light conditions.

Offering your patients superior near and distance vision.

Zaraccom multifocal IOLs represents advanced multifocal technology, enabling patients to see clearly without glasses at near and far distances.

The platform offers an optimized optic design for an excellent visual outcome and a high degree of spectacle independence, including reading distance.

Patients treated with Zaraccom multifocal IOLs enjoy high spectacle independence, leading to a better quality of life.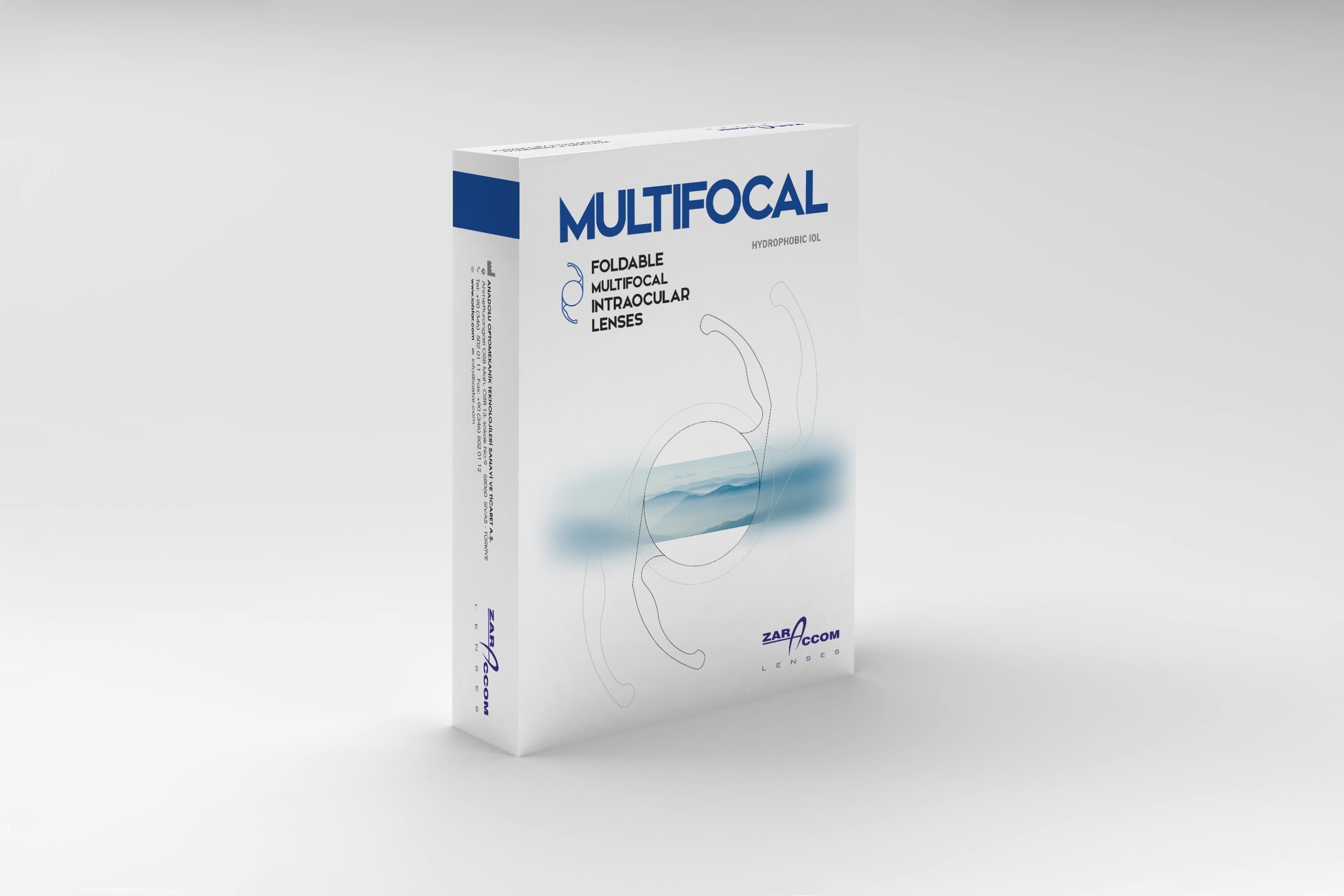 Key Feature & Benefits;
Light is distributed asymmetrically between the different focus points to ensure excellent vision at all distances. 65% of light being allocated to the far and 35% to the near focal point.
Independence from pupil size due to high-performance diffractive-refractive micro-structure covering the 5.0 mm of optical diameter.
Due to the asymmetrical light distribution between far (65%) and near (35%) focal points, the light yield of the amounts to 80%, improving overall contrast sensitivity.
2,2 mm MICS
| | |
| --- | --- |
| Model Name | A100 |
| IOL Design | Diffractive Single piece for posterior capsular bag |
| Material | Glistening Free, Hydrophobic Acrylic with UV absorber |
| Optic Diameter | 6,0 mm |
| Overall Length | 12,50 |
| Haptic Angle | 0° |
| Optic Design | Plano-convex square edge optic and haptic |
| Diopter Range | 10D to 25D, 0.5D increment from 10D to 30D |
| Near Power | +4,00 IOL Plane (+3,50 Spectacle Plane) |
| Refractive Index | 1,51 |
| Material Water Content | <1 % |
| Sterilization | EtO |
| A constant | 117,0 |
| Diffractive Ring Number | 19 |
| Type of Delivery System | Easy to handle IOL holder |
| Incision Size | < 2,2 mm |
| Shelf Life | 5 Years |